Tap "+" at the top left of the screen to open the image / video in the device
A list of images will be displayed, so select the file you want to save in the album.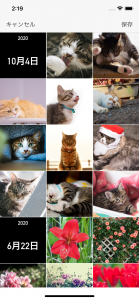 Select the file you want to save by tapping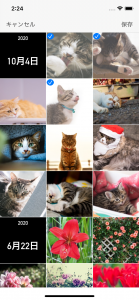 After selecting, tap "Save" on the upper right to save in the app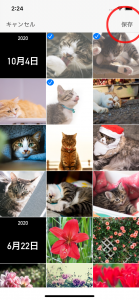 It is also possible to delete the saved photos / videos after saving in the app.
Delete it if necessary.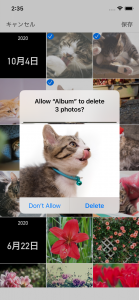 Deleted images remain in "Recently deleted" in the photo app.